Partners
Intel Corporation is an American multinational semiconductor chip maker corporation headquartered in Santa Clara, California. Intel is the world's largest and highest valued semiconductor chip maker, based on revenue. It is the inventor of the x86 series of microprocessors, the processors found in most personal computers. Intel Corporation, founded on July 18, 1968, is a portmanteau of Integrated Electronics (the fact that "intel" is the term for intelligence information was also quite suitable).[4] Intel also makes motherboard chipsets, network interface controllers and integrated circuits, flash memory, graphic chips, embedded processors and other devices related to communications and computing.
Nvidia often stylized as NVIDIA, is an American global technology company based in Santa Clara, California. Nvidia manufactures graphics processing units (GPUs), as well as having a significant stake in manufacture of system-on-a-chip units (SOCs) for the mobile computing market. Nvidia and chief rival AMD Graphics Technologies (formerly ATI Technologies) have dominated the high performance GPU market, pushing other manufacturers to smaller, niche roles. Nvidia's primary GPU product line labeled "GeForce" is in direct competition with AMD's "Radeon" products. Nvidia also joined the gaming industry with its handheld Nvidia Shield.
Logitech International S.A. is a Swiss global provider of personal computer and tablets accessories with EMEA headquarters in Lausanne, Switzerland and America's headquarters in Newark, CA. The company develops and markets products like peripheral devices for PCs, including keyboards, mice, trackballs, microphones, game controllers and webcams. Recently, Logitech focuses their gaming market by producing high quality and durable gaming peripherals.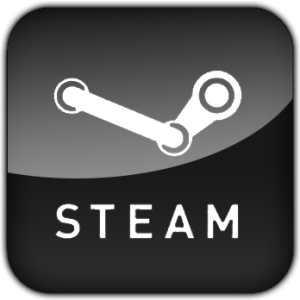 Steam is a digital distribution, digital rights management, multiplayer and communications platform developed by Valve Corporation. It is used to distribute games and related media online, from small independent developers to larger software houses; in October 2012, Valve expanded the service to include non-gaming software. Steam provides the user with installation and automatic management of software across multiple computers, community features such as friends lists and groups, cloud saving, and in-game voice and chat functionality.
There are no products matching the selection.